Welcome to Community College Data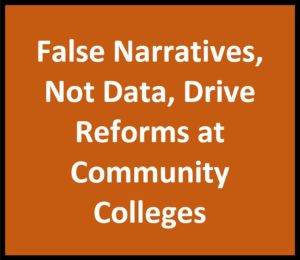 Community College Data is designed to help educators, practitioners, and policymakers involved in higher education, especially those working with community college students who are at-risk, learn about and invest in more thoughtful, well-supported, and data-based holistic reforms.
Alexandros M. Goudas is the author or lead author of the most of the articles on this site. Please see the About page if you wish to read more about him. If you wish to contact him with comments, questions, or concerns, please go to the Contact page.
You can read summaries of the articles on Community College Data on the Article page, and there is an extensive list of resources related to the topic of postsecondary education on the Resources page. Thank you for visiting and happy reading!